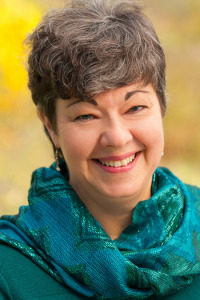 Kate Victory Hannisian has extensive experience as a writer, editor and content developer. Kate works with emersongroup clients on a variety of projects, including book manuscripts, book proposals, articles for professional and trade journals, and content for websites, special reports, blogs and e-newsletters. Her journalism background allows her to tackle projects related to a wide range of business and financial subjects.
In addition to her work with emersongroup, Kate has taught copyediting and book publishing classes at Emerson College, and has conducted workshops on business writing and social media at the Enterprise Center at Salem State University and North Shore Community College. She also implements projects as an independent consultant, including a policy report for the National Women's Business Council and book proposal development for The Great Penguin Rescue by Dyan deNapoli (Free Press/Simon & Schuster 2011).
Before switching to freelancing (and parenting) in 2000, Kate spent 9 years as editor of Cutter Information Corp.'s monthly newsletters Business and the Environment and ISO 14000 Update. She also served as editor of several newsletters on corporate mergers and acquisitions, including Cambridge Corporation's Merger Management Report.
She began her career as a reporter for Donoghue's Money Fund Report, later serving as editor of Donoghue's MONEYLETTER. She has been a contributing editor to the policy journal Global Change and the Bowne Review for CFOs & Investment Bankers. She was also editor of the Bank Administration Institute's Bankers Middle Market Lending Letter.
When not working with clients, Kate enjoys writing novels and serves as an active community and parent volunteer. She earned a BA degree in English Literature and Speech Communications from Boston College.